picture here is the investiture of Brigadier General John Fletcher as the new Chaplain General of the Canadian Armed Forces (he's on the right)
as you can see on his sleeve, he has a crown and anchor emblem over his sleeve ring which I have never seen before. A better image of it, worn above his breast pocket is here:
it looks like the merchant marine emblem found on some buttons: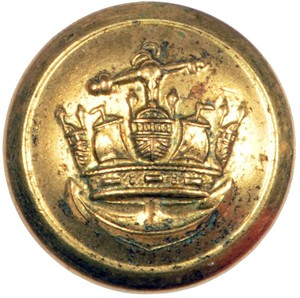 but I have never seen merchant navy personnel wear it in such a way and in any case, seems odd on the uniform of a member of the regular forces.
Any ideas ?