Hi Everyone!
Presented here are my illustrations of the insignia of rank worn by the personnel of the International Islamic Mujahadeen Guard Corps, (IIMGC).
Their uniforms (as well as their helmets) are black and bear a stong resemblance of those worn by the SS during WW2.
The Corps has personnel from every Islamic nation, and they serve as an additional military force for all Islamic nations, (so no single nation will never have to face an enemy alone.) They also work closely with the Iranian Revolutionary Guard.
They also provide guards for the embassies and consulates worldwide for all Islamic nations, and they also have a large special unit called the Mecca Garrison, which helps to protect that city.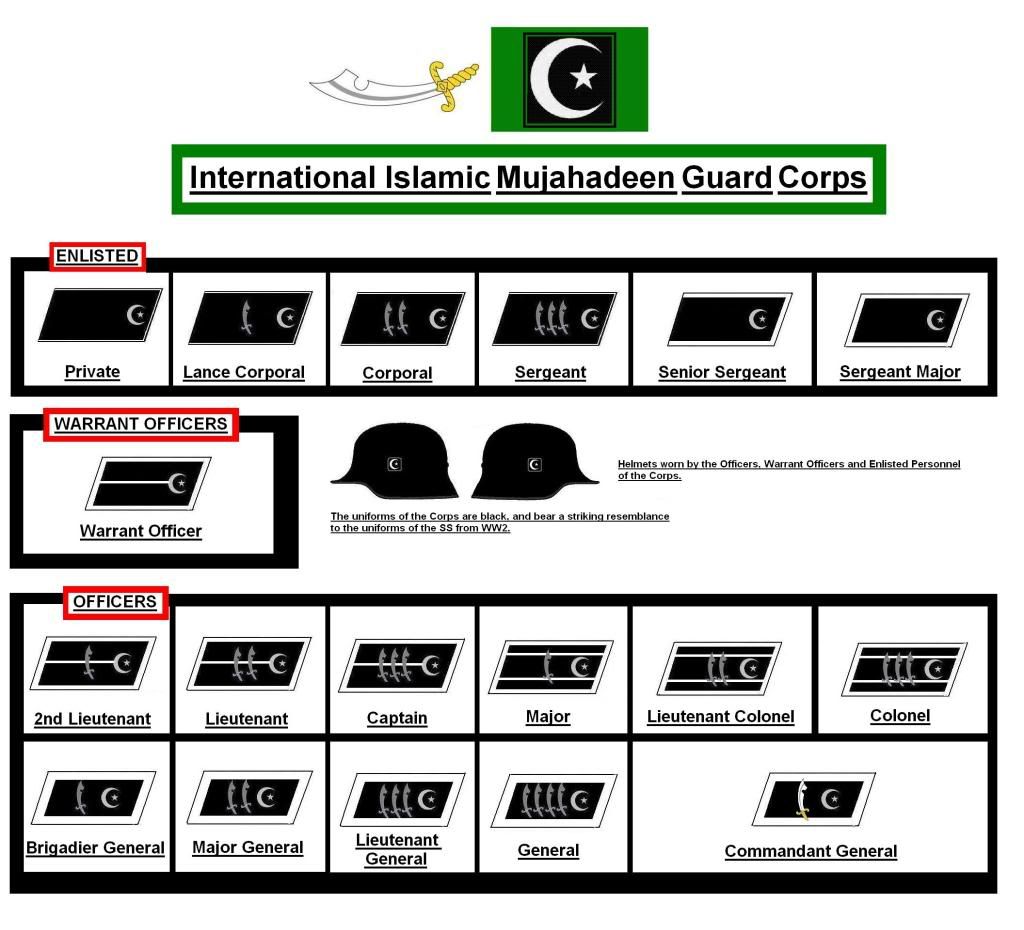 [img]
To make the image larger on your screen, just click on it.
Chuck Anderson
Administrator
[/img]