Ho ho ho...
Yup, it's Christmas and that means time for a little light-hearted creation I've been playing with this holiday season - well, someone has to protect the massive stock-pile of presents in Santa's workshop from theiving little Goblins...!
This is not a major service with an offensive capability (it's only an elf-defence force, after all...!) so I have deliberately limited the number of ranks - think of this like a police force with the upper echelons having strictly limited numbers in each role.
I'm open to suggestions if anyone can come up with any better ideas, but for now, at least, the ranks would be:
Enlised:
Elf
Elf, first class
Lance Korporelf
Korporelf
Staff Korporelf
Korporelf-Major
Commissioned:
Second Elftenant
Elftenant
Captain
Major
Kolonel
Vice-Kommisar
Kommisar
Working dress: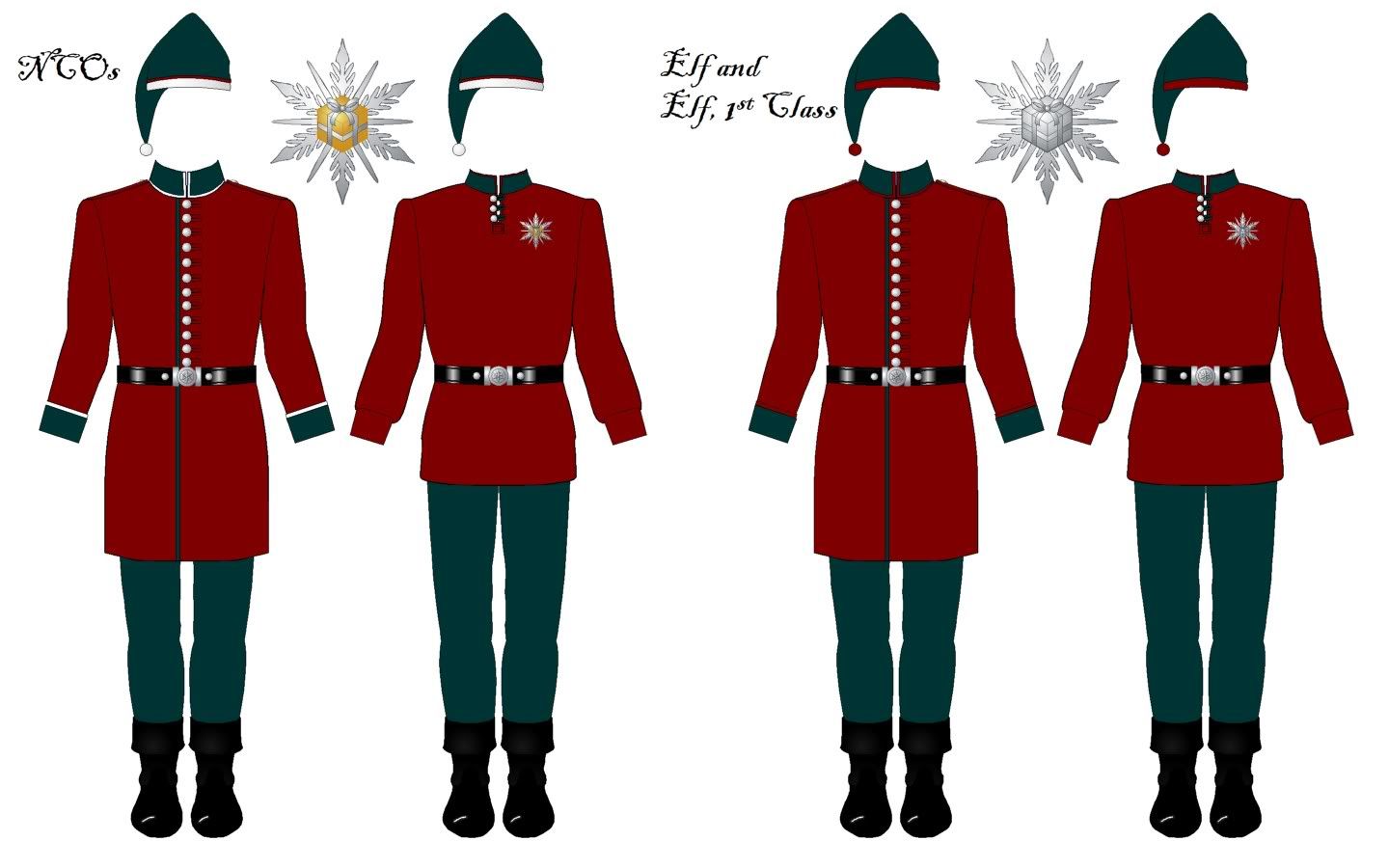 Rank insigina: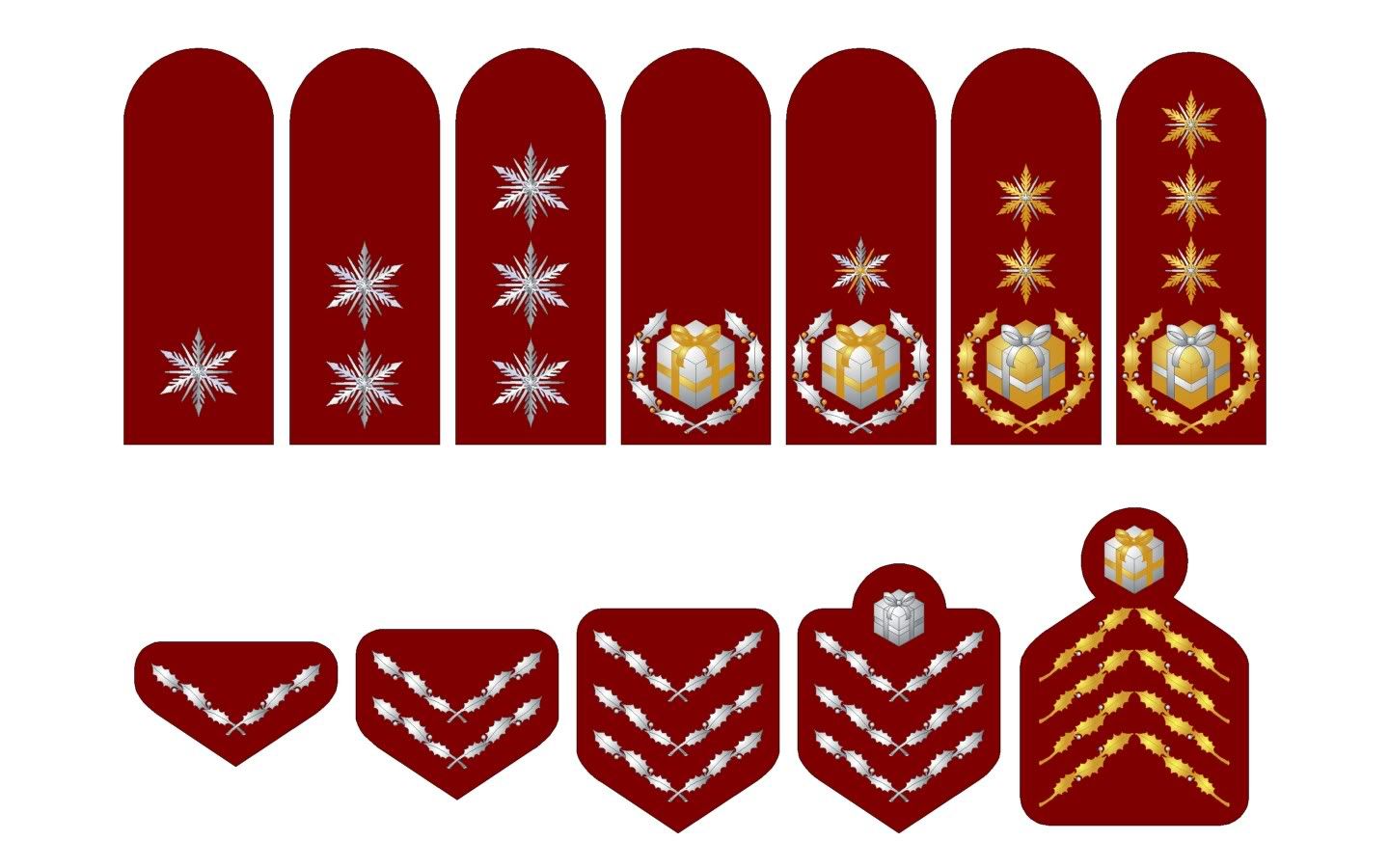 Officer uniforms (Gala dress, Full dress, Patrol dress)
Company Grade: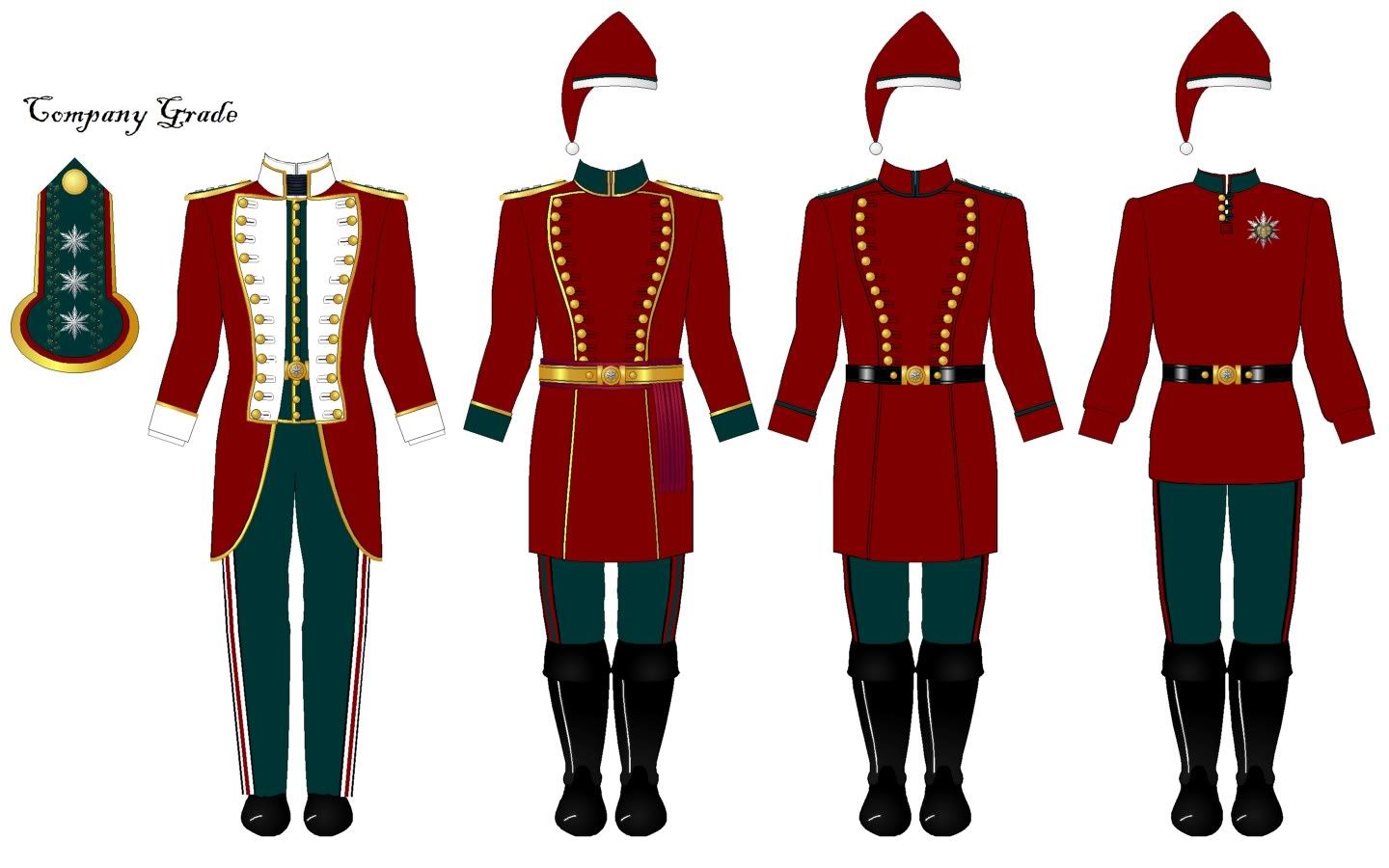 Field Grade: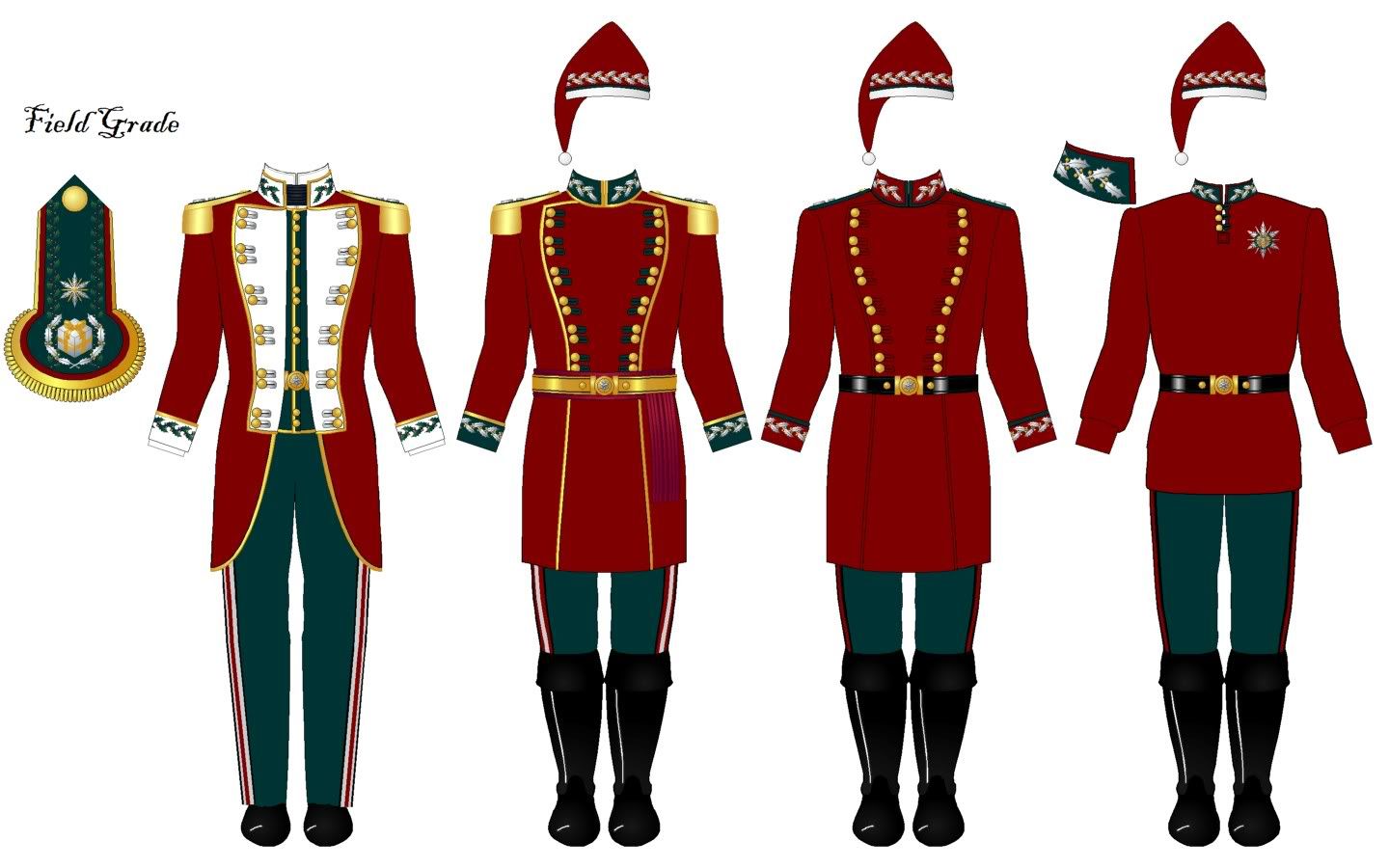 Kommisars: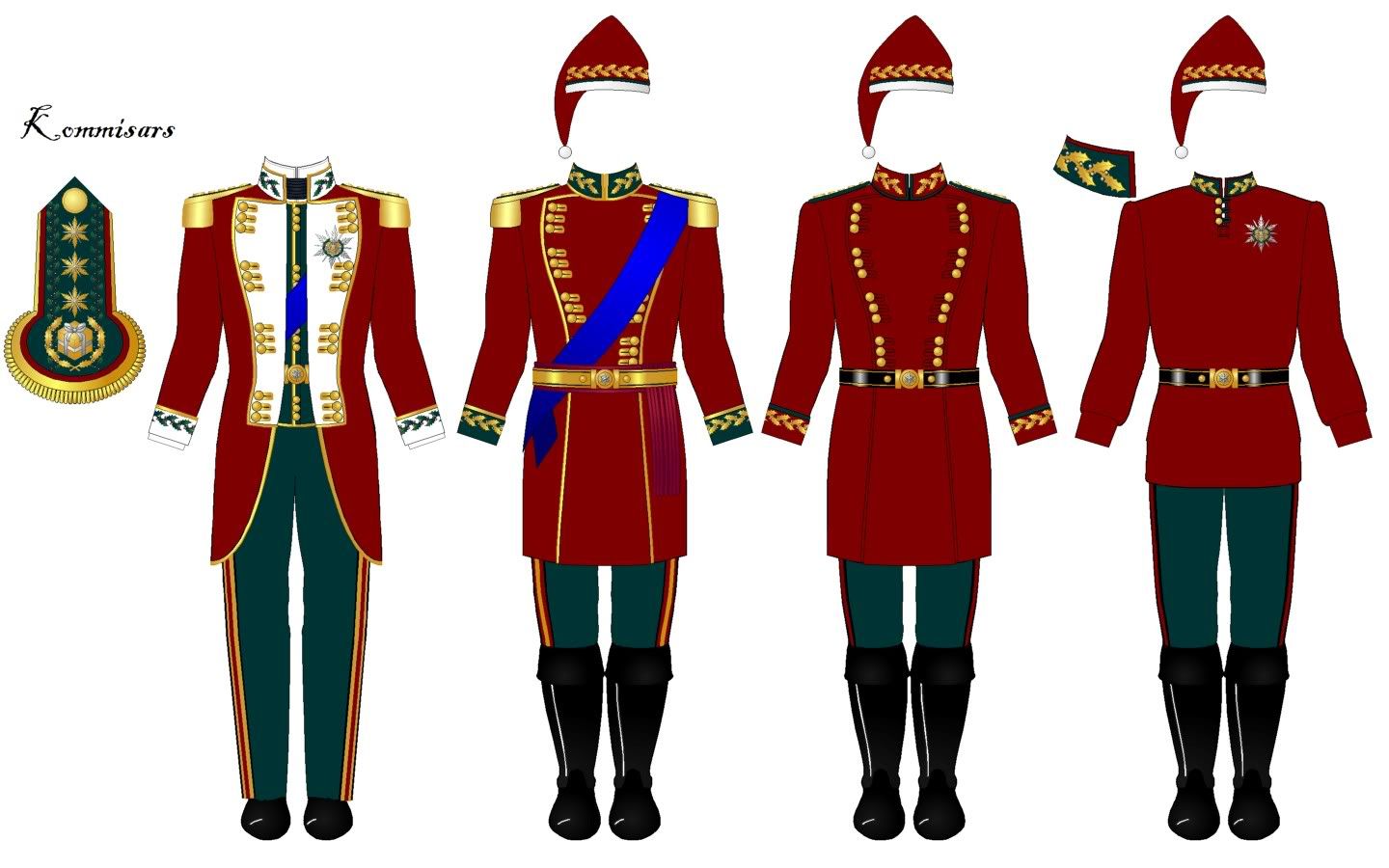 I'll let you all work out the details of the symbols used for the ranks and the way the additional detailing increases through the ranks. Let me know if you have any further ideas!
Happy Holidays, guys!