Minister of Defence of Turkmenistan Mammetgeldyev A.M. in the army general's uniform.
https://ru.wikipedia.org/wiki/%D0%9C%D0 ... 0%B8%D1%87
Gurbanguly Berdimuhamedow
Army general of Turkmenistan in field uniform.
Also there is information that "Great Türkmenbaşy" Saparmurat Niyazov had Marchal's rank of Turkmenistan.
As the proof this usually appears photo: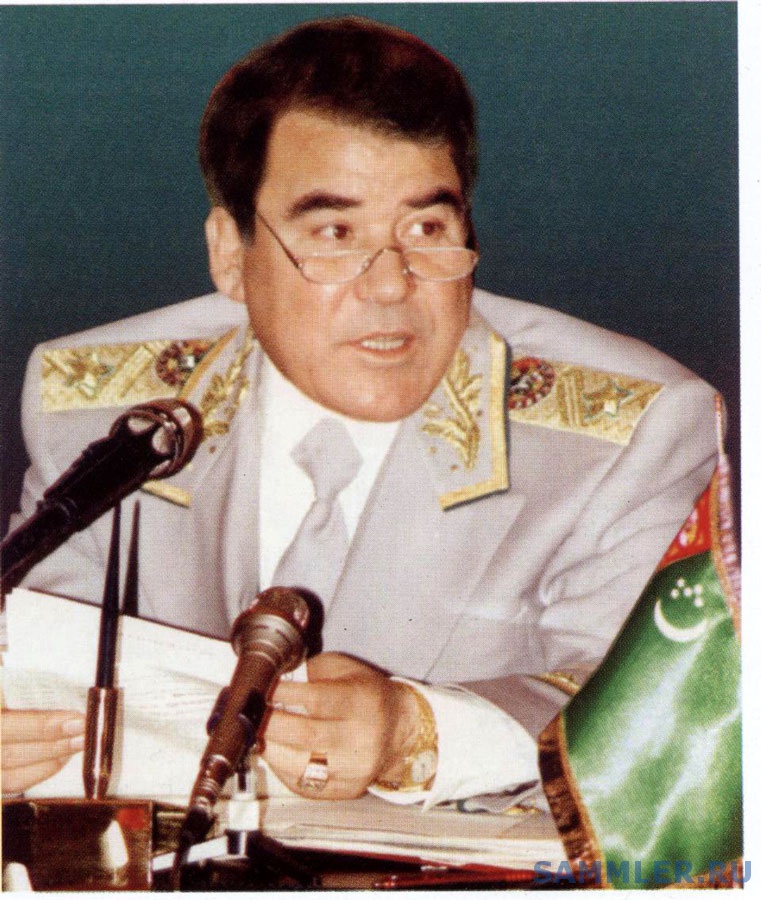 Here shoulder mark differ from army generals.
Can not say exactly...